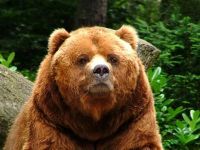 Welcome to my Website! If you're looking for a professional massage therapist, you've come to the right place.
We've all heard it, said it or thought it before, "I need a massage." Numerous research studies conducted in the US, Europe, and Asia have documented that far beyond simply "feeling good," massage therapy has an impressive range of physical, mental and emotional benefits. In addition to managing and even decreasing chronic pain, massage reduces the effects of stress, relaxes tense muscles, increases blood circulation, strengthens the immune system, improves nerve function, and can even help you sleep better!
H. Gruenn, M.D. of Los Angeles, CA says, "If you have a massage every week, you will have 2/3 less illness."
Remember, this is the only body you're going to get. Take great care of it!
I am trained in a variety of modalities, and you can click on the "Modalities Offered" page to learn more about the various techniques I use in my work.
Also, if you'd like to set up an appointment with me, click on "Contact Me" and send me a message. I will call you back to confirm the details of your appointment, and also answer any questions you might have.
Thanks for visiting, and have a great day.